Approved Offspring:
Tietse 428
To go back to previous page hit your "Back" button on your browser.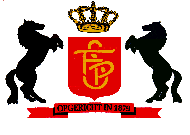 Signature Friesians

Importing and Shipping Quality Friesians all over the World.
Pam and Matt Gish
Baldwin City, KS
785-423-4024
Please Leave Message
Home/Signature/For Sale/Friesian Info/News/Semen/Merchandise
Stallions/Mares/In Memory/Photo Gallery/Email
© Copyright 2002-2007 Signature Friesians. All Rights reserved.