Friesian Information and facts
Check out all these great Friesian pages with loads of information, Pictures, Pedigrees and more. And of course, the First and Only Website in the world with Videos of FPS Approved Stallions!!!
Hope you enjoy them...MORE TO COME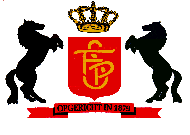 Signature Friesians

Importing and Shipping Quality Friesians all over the World.
Pam Gish
Baldwin City, KS
785-423-4024
Please Leave Message
Home/Signature/For Sale/KFPS Stallions/Services/Mares/Horse Hotel /Friesian Info/News/In Memory/Photo Gallery
Email: Sigfrie@earthlink.net
© Copyright 2002-2011 Signature Friesians. All Rights reserved.