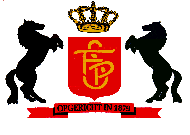 Signature Friesians

Rypke 321 Video #2
Please be patient, depending on your transfer rate, it may take some time...
Hit your back button to go to previous page
Signature Friesians
Signature | For Sale | Friesian Info | News | Merchandise | Inmemory | Stallions | Mares | Photo Gallery | Our Family | Gypsy Horses | Email
© Copyright 2002-2003 Signature Friesians. All Rights reserved.
No part of this site may be copied, downloaded or distributed in any way without
written permission from Signature Friesians.