" In Memory of Boojie"
1988-2003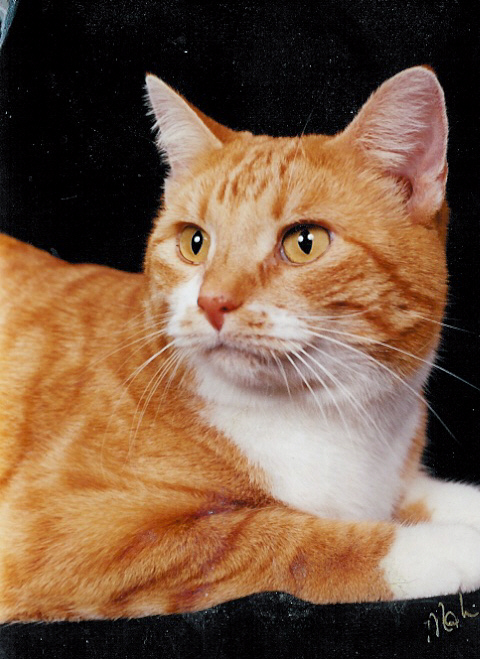 This is a special word to Boojie from his Owner/friend
"My Friend"
A friend, a person, a being matters not-A friend is at your side when you need, don't need-matters not-A friend knows what you feel, don't feel-matters not-A friend who gives all and asks for nothing-A friend who gave his trust and asked only for my trust-A friend that gave his love and asked only for my love-A friend who gave more than I could give him..
In everlasting, loving memory
My friend, Boojie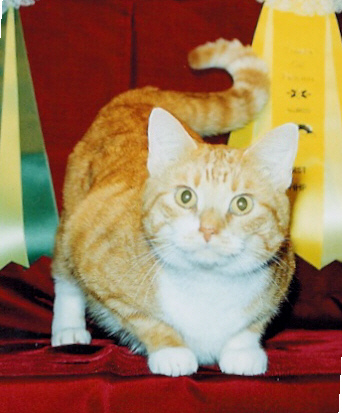 Boojie's story-
Boojie was rescued in 1988 at 10 weeks old when his mother was killed. He was one of 4 kittens. He touched our hearts from the beginning. It was evident that Boo was not just a cat. He had human actions that were so unique. He was very outgoing and LOVED everybody. Everybody loved him. He was automatically family. With Matt and I showing Persians at the time I decided to show Boo in the special household pet classes. These classes were for the everyday domestic cat. As you can see from above, Boo stole the show. He was household pet Champion many times, over an over. Many States, Kansas, Nebraska, Colorado, Michigan. Missouri, Oklahoma just to name a few. After Boo was retired from the show scene.... he found his one and only love- my father. They were/are inseparable........From 1994 on Boo and my father were an item. Everywhere my father was- there was Boo. Everywhere Boo was- there was my father. He even had is own place at dinner time. His own Santa Claus suit at Christmas time. In 1999 Boo was diagnosed with Cancer. For 4 years he underwent Chemotherapy. Eventually, he went blind in one eye from Glaucoma and the illnesses finally took their toll. Boojie died June 11th 2003. The day after Father's Day. All day Father's Day he never left my father's side. Boo is greatly missed and loved still even more and more everyday...
With love.....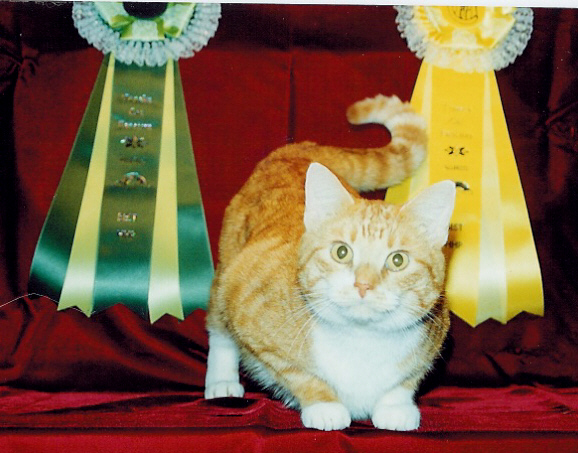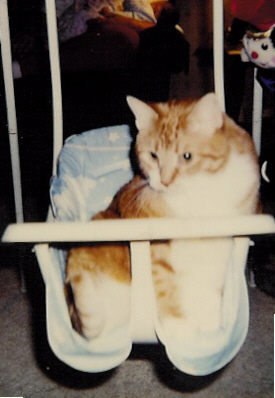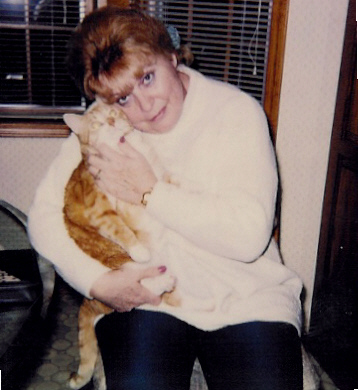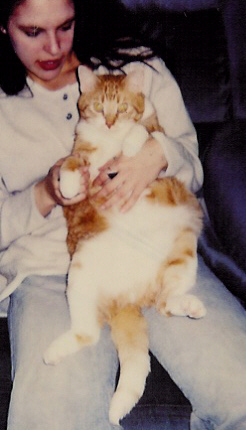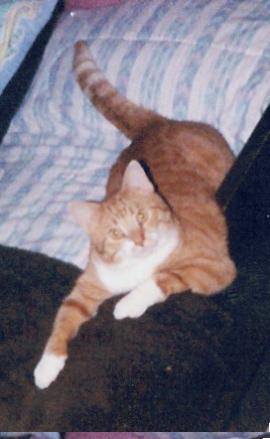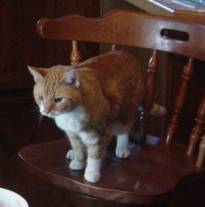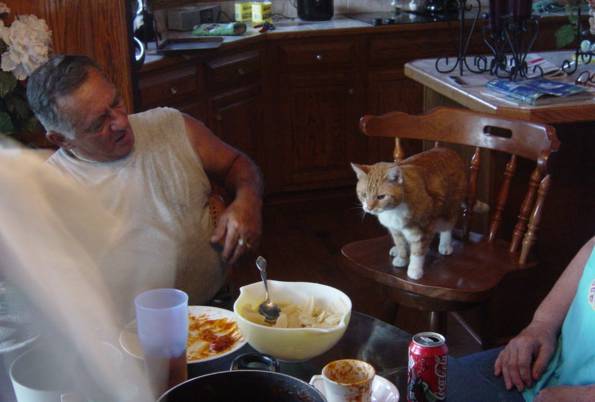 This is a special word to my Father from his beloved friend, Boojie.....
Delightful and loving,
Loved and admired
You were my life, my hero
To the day I expired.
When all of my blessings
Were counted for each day
I thanked God in heaven
For you when I prayed.
Thank you for your presence
Throughout thick and thin,
You're more than a miracle
You're my Best Friend..
With love forever......
Love Boojie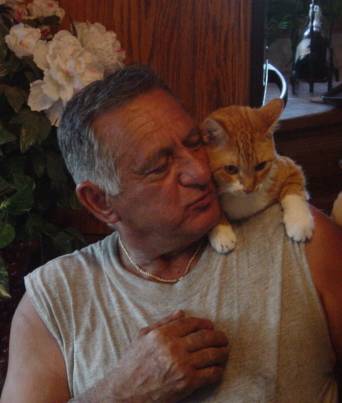 Signature Friesians
© Copyright 2002-2003 Signature Friesians. All Rights reserved.
Signature | For Sale | Friesian Info | News | Merchandise | Inmemory | Stallions | Mares | Photo Gallery | Our Family | Gypsy Horses | Email